HOME RENOVATION – HOW TO AVOID A DIY DISASTER by Atticus Legal, Property Lawyers Hamilton
For kiwis, DIY is in the blood. Home renovation can add value to your property and make it a great place to live. But it's when a renovated property is bought or sold that chickens may come home to roost. And sometimes even before then. So how can you avoid a DIY disaster?
DO I NEED A BUILDING CONSENT FOR MY HOME RENOVATION PROJECT?
First, you need to find out whether or not a building consent is required for your proposed works. Getting a building consent from the local council is not difficult, especially for simple building projects. The Building Act 2004 determines whether a building consent is required. It also sets out certain building works where a building consent is not needed. You should check with your council for guidance. You can also get useful information on building consents and Building Code standards from the Ministry of Business, Innovation & Employment (previously the Dept of Building & Housing) at https://www.building.govt.nz/building-code-compliance/how-the-building-code-works/different-ways-to-comply/
Examples of situations where home renovation DIY'ers sometimes forget to get a building consent:
installing a tiled 'wet area' in place of a shower;
new plumbing;
adding a conservatory or carport;
building a deck higher than 1 metre above ground level.
If you have a builder or other tradesman doing the job, or helping you with it, make sure you are clear on who is responsible for getting the building consent and the below-mentioned code compliance certificate. And if it's them, make sure they do, by asking for copies. Our following comments assume that you are in sole charge of the DIY project, but are also relevant where a tradesman is involved.
Depending on the nature and extent of the works (especially anything structural or affecting the roof, foundations or exterior), you should also consider taking out contract works insurance before commencing. See the helpful Sunday Star Times article on this at http://www.stuff.co.nz/business/money/77540092/diyers-warned-of-need-for-contract-works-to-cover-renovations-and-repairs
AND THEN WHAT? – GETTING A CODE COMPLIANCE CERTIFICATE
When you've completed the works in accordance with the building consent, and applicable standards under the Building Code, you need to obtain a 'code compliance certificate' from the council. A council authorised building inspector will inspect the work and issue a code compliance certificate which confirms that the works comply with the building consent. Sometimes, depending on the nature of the works, the council will want interim inspections before completion.
Copies of the building consent and code compliance certificate are held on the council's file for the property. And if these weren't obtained when they should have been, their absence on the file, and in a purchaser's LIM report, may be noted by the purchaser.
WHAT HAPPENS IF I DON'T HAVE A BUILDING CONSENT OR CODE COMPLIANCE CERTIFICATE?
First, and perhaps most importantly, if you have 'un-consented works' relating to your home renovation (ie. requiring a building consent, but not having one and/or not having a code compliance certificate) an insurance company may refuse to insure your property or refuse any later claim on the insurance. Don't forget that your bank-mortgagee requires you to maintain full insurance, so you may be in breach of the mortgage terms as well.
For those who sell a property with un-consented building works that they have carried out or arranged, there are also serious issues with the warranties (ie. promises) they give in the standard Auckland District Law Society/REINZ Agreement for Sale & Purchase. If you delete those warranties the purchaser will automatically be put on alert. If they are breached then the purchaser becomes entitled to compensation from the seller ('vendor').
These standard form 'vendor warranties' include that any building works carried out or arranged by the seller:
have the required building consents (and any other consents required – eg. a resource consent, if needed);
were completed in accordance with those consents; and
a code compliance certificate was issued.
HOME RENOVATION – HOW TO AVOID A DIY DISASTER
Advice for sellers:
For sellers, if a purchaser discovers un-consented building works (eg. by getting a LIM report) then, depending on the purchaser's conditions in the contract, they may be able to cancel the contract. And if you breach the above-mentioned warranties on a sale, you may end up paying significant compensation to the purchaser and there might be a delay in settlement.
All of this can be avoided by getting the necessary consent and code compliance certificate in the first place. If you haven't, and you are thinking of selling, you should consider getting a 'certificate of acceptance' from the council. This can be issued by council following an inspection (which will only be an external inspection) where no building consent was obtained. But it's better not to have to rely on that because it doesn't guarantee the works in any way. And purchasers will always prefer to see building consents and code compliance certificates.
However, you need to be aware that if, on inspection, the council believes the building work is defective, especially if it is unsafe or unsanitary, it may require the works to be fixed or removed.
Advice for purchasers:
There are steps you can take to help avoid buying into a DIY disaster. We know it's a competitive property market. Some people feel reluctant to include 'too many' conditions in their offer, believing that in doing so the seller will be put off and they might miss out on the property. But if you don't include appropriate conditions you might end up with a DIY disaster that is expensive to fix and may not be insurable.
We urge purchasers to include the following conditions in their offer (and ideally have us check the contract before you sign, because not all conditions are equal!):
a LIM condition. You'll discover what consents/code compliance certificates are on record, and potentially other relevant information as well. In particular, you will look for renovations that are visually apparent but not consented; and
a builder's report condition (preferably worded to require your approval in all respects, at your discretion). Not only might a builder's report disclose defects not apparent to you (eg. roofing or foundation problems), it may also draw your attention to significant renovations requiring a consent.
For purchasers, if the LIM and/or builder's report reveal significant problems you may be able to cancel the contract (and avoid later headaches) or negotiate a deduction from the price (to compensate for the anticipated cost of putting the problems right).
For purchasers buying at a mortgagee sale, it's a completely different story. But we'll cover that in a future Atticus Legal information sheet.
WANT TO KNOW MORE ABOUT LEGAL ISSUES SURROUNDING HOME RENOVATION? Just ask Atticus Legal, Property Lawyers Hamilton
CALL ANDREW SMITH, the owner of Atticus Legal, for expert professional advice on any of the matters referred to in this information sheet.
TO RECEIVE FURTHER INFORMATION SHEETS FROM ATTICUS LEGAL please 'like us' on Facebook to ensure you receive our future posts.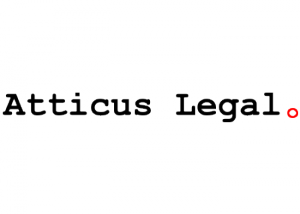 LAWYER HAMILTON, HAMILTON LAWYER, LAWYER HAMILTON NZ, PROPERTY LAWYER HAMILTON NZ
11 Garden Place (Level 7), HAMILTON
Ph: (07) 839 4558, Fax: (07) 839 4559, Mob: 021 508 189
Email: andrew@atticuslegal.co.nz
SEE OUR WEBSITE: www.atticuslegal.co.nz
Disclaimer: The information contained in this information sheet is, of necessity, of a general nature only. It should not be relied upon without appropriate legal advice specific to your particular circumstances.
This information sheet is copyright © Atticus Legal, March 2016.