WHAT ARE TERMS OF TRADE? DO I NEED TERMS OF TRADE? By Atticus Legal, Business Lawyers Hamilton
What are terms of trade and why are they important?
Terms of trade are a contract document setting out the terms and conditions that apply to your sale of goods and/or services. They are used in all types of business and all industries, ranging from retail sales to trades services to manufacturing and wholesaling. Just about anyone selling goods or services. The value of good terms of trade sometimes becomes apparent when things go wrong, rather than when things go right. But as the saying goes, hope for the best and plan for the worst.
They can be crucial to your business as they greatly affect your contractual obligations, payment terms, debt collection, liability exposure and other fundamental factors which can influence whether your business succeeds or fails. So, yes they are important. And you can add to your business's competitive advantage by ensuring you have the right terms of trade for your business. It's always better to be ahead of the pack.
Atticus Legal, Specialist Business Lawyers Hamilton
Terms of trade vary from industry to industry, so there is no one size fits all. At Atticus Legal we have over 25 years' experience in preparing and advising on terms of trade, and business structuring and transactions in general, so we've pretty much seen it all before. Come and see us to get the best terms of trade for your business and advice you really find useful. We'll tell you exactly how to ensure your terms of trade are legally enforceable. And we'll give you great advice on what sort of terms you should have. We'll prepare the terms for you so that you can use them as a template.
Often you will only have to have the terms of trade signed once per (continuing) customer, on the basis that they will then apply to all future contracts with that customer. And if you run into trouble with a customer we'll advise you how to get the best, most cost-efficient outcome. Basically, we'll save you money, help you maximise your debt collections and save you a lot of headaches by adding real value to your business.
Where businesses can go wrong
Many small businesses do not have written terms of trade, often instead relying on a handshake or a basic written quote. And if they do have terms of trade they (unknowingly) are often not legally enforceable because they are not effectively included in contracts with customers and therefore do not bind the customer. This unenforceability may only come to light when the business owner seeks to recover an overdue debt from a customer, but by then it's too late.
Often payment terms (and maybe other terms as well) are printed in, or on the back of, an invoice. But legally the contract with the customer has been formed well before the date of invoice, so the terms printed on the invoice are unenforceable and cannot be relied upon.
What terms should be included in terms of trade?
As noted above, there is no such thing as standard terms of trade. While they will all address payment terms and remedies for default in payment, they differ in terms of whether goods or services are being sold, whether the Consumer Guarantees Act applies, whether certain minimum legal requirements apply (eg. tradesman contracts for work and materials to which the Construction Contracts Act applies), whether the supply of intellectual property is involved, sale v consignment v hire of goods, etc.
Having said that, common terms included in terms of trade include such matters as:
Payment terms (eg. within 14 days or 20th of the following month?);
Price fluctuation (if any), extras and variations;
Where credit is involved, a personal guarantee, retention of title over goods supplied and possibly a security interest from the customer under the Personal Property Securities Act;
Default interest, suspension of delivery and recovery of debt collections costs;
In the case of sale of goods/services to a business, contracting out of the Consumer Guarantees Act;
Delivery times, delays and carriage costs and insurance in transit;
When and where insurable risk passes;
Exclusion of certain types of liability (eg. economic and consequential loss) and limitation of liability (eg. limiting liability for faulty goods/services to a specified proportion of the price);
Customer privacy waiver to authorise you to conduct a credit check.
How can Atticus Legal help?
Call us now if you:
Want us to review your existing terms of trade or procedures to ensure they are legally incorporated into your contracts; or
Want us to advise on and create terms of trade appropriate to your business; or
If you are having trouble with your debtors and want to know how you can maximise debt recovery and minimise your bad debts.
WANT TO KNOW MORE? Just ask Atticus Legal, Business Lawyers Hamilton
CALL ANDREW SMITH, the owner of Atticus Legal, for expert professional advice on any of the matters referred to in this information sheet.
TO RECEIVE FURTHER INFORMATION SHEETS FROM ATTICUS LEGAL please 'like us' on Facebook to ensure you receive our future posts.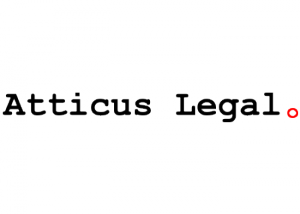 LAWYERS HAMILTON, BUSNESS LAWYERS HAMILTON
11 Garden Place (Level 7), HAMILTON
Ph: (07) 839 4558, Fax: (07) 839 4559, Mob: 021 508 189
Email: andrew@atticuslegal.co.nz
SEE OUR WEBSITE: https://atticuslegal.co.nz/
Disclaimer: The information contained in this information sheet is, of necessity, of a general nature only. It should not be relied upon without appropriate legal advice specific to your particular circumstances.
This information sheet is copyright © Atticus Legal, September 2016.